---
Bhutan Best Travel
Bhutan Best Travel is a registered travel agency in Bhutan and Singapore. The agency was founded by Nidup Dorji and Jaclyn Zhang and is officially certified by the Tourism Council of Bhutan and Singapore.
Nidup is a tour guide with over 10 years of experience. We ensure that your hard-earned money will be well worth your holidays. Bhutan Best Travel is a trusted travel agency that offers quality guides, reputable hotels, reliables vehicles, and an exceptional level of expertise.
Our tours are suitable for both individual and group travellers. We strive to achieve the perfect balance between seeing as much as possible at a realistic pace for maximum enjoyment. Bhutan Best Travel prides itself in offering excellent, speedy and premium services to provide you with an enjoyable and rewarding journey.
Don't take our word for it. Here's a few testimonials from our beloved travellers.
Complete Customisation
We've planned it all. Honeymoons, trekking, family trips, you name it, we plan it. Bhutan Best Travel promises to bring the best to our travellers.
Experienced Tour Guides
Bhutan Best Travel provides you with only the most reputable and professional tour guides in Bhutan. Our very own founder is a tour guide himself with over 10 years of experience alone.
Transparent Pricing
We take our commitment to honesty and transparency very seriously. Bhutan Best Travel never imposes any hidden charges to any of our travellers.

Security
Your funds are held in the government account and will not be released to Bhutan Best Travel until after your tour has taken place. Your payment is 100% safe until your holiday takes place.
If for the trip is forfeited for any reason, the government will not release your payment to Bhutan Best Travel and will be returned to you (subject to any applicable cancellation charges if you have cancelled the trip).
Reliable Team
Today, Bhutan Best Travel has fostered strong ties with renowned tourism agents from around the globe and has established a team of dedicated and committed staff who continue to serve their guests to the best of their abilities.
With over a decade of industry experience under our belt, Bhutan Best Travel is able to accommodate to all of your travel needs.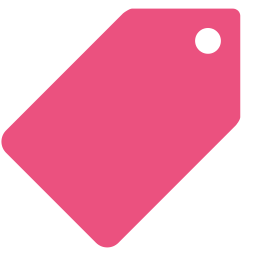 Competitive Prices
We offer competitive prices and full services, including travel arrangements with Druk Air & Bhutan Airlines, and visa applications. Depending on your group's size, we can also offer valuable incentives.
Our travel agency honours transparency and integrity to deliver the best prices to our valued travellers.
Licensed Tour Agency
Bhutan Best Travel is a certified and registered travel agency. The Tourism Council of Bhutan granted Bhutan Best Travel the license to conduct tourism and trekking-related activities.
For safety and security reasons, all travellers should only book their holidays with a registered, licensed, and recognised travel agency.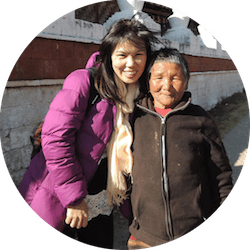 Jaclyn Zhang
Managing Director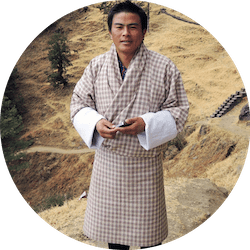 Nidup Dorji
Managing Director
BOOK A TRIP WITH BHUTAN BEST TRAVEL NOW