---
7 Days Fascinating Bhutan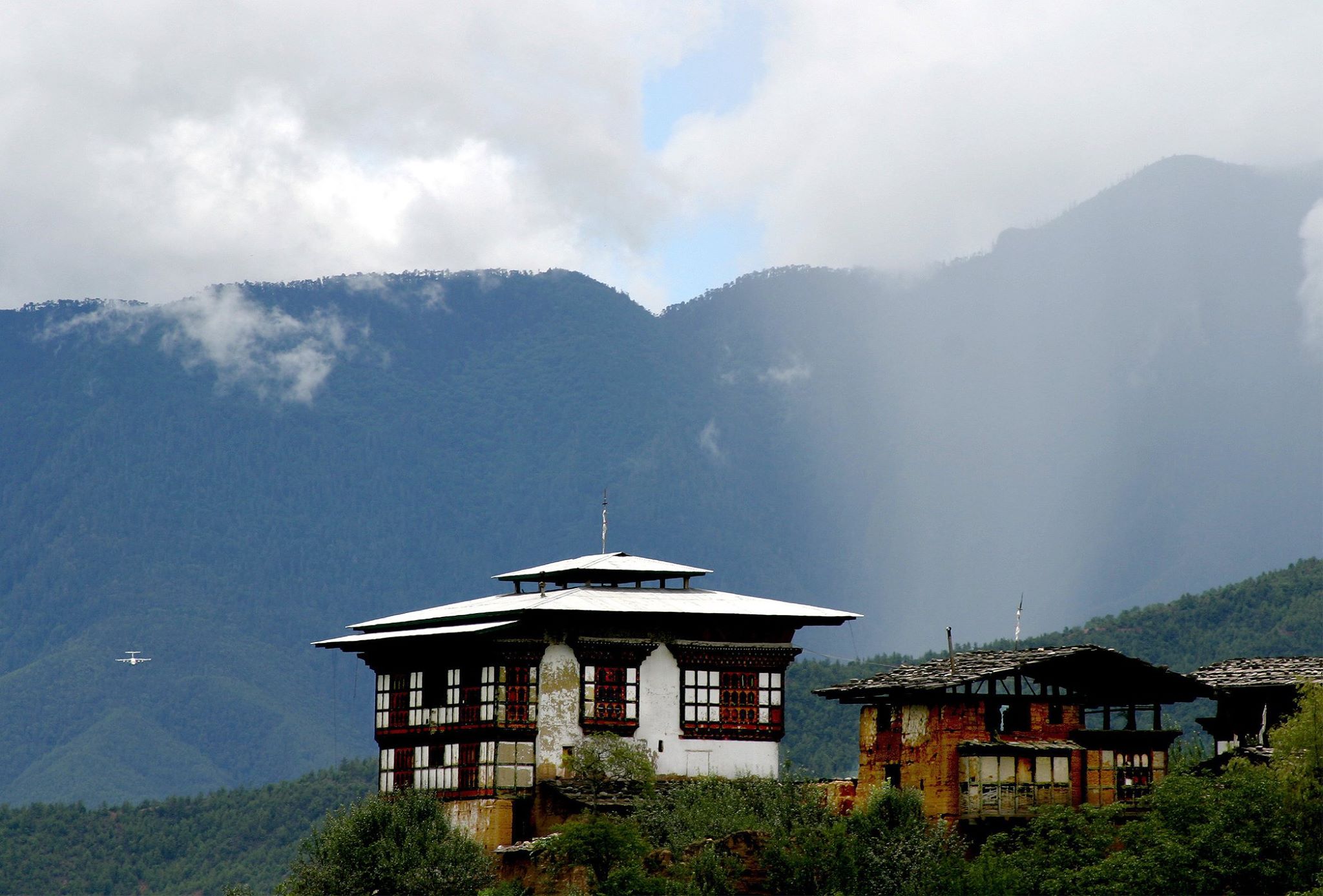 Day 1 (Paro, Thimphu)
Upon arrival you will be greeted by your BBT guide and driver and transferred to Bhutan's capital Thimphu, travelling through the spectacular countryside en-route. All the houses and buildings in the Kingdom are painted and constructed in traditional Bhutanese style. You will visit the National Museum in Paro which has recently added a very good introductory audio-visual presentation and an invaluable tool for visitors on their arrival into the Kingdom.
On arrival into Thimphu check-in to your hotel and proceed for lunch. Enjoy the day exploring Thimphu, with an option to visit the Golden Buddha, which also offers a sensational valley views; the National Memorial Stupa; the celebrated new National Textile Museum, and the Takin Preserve.
Overnight hotel – Pedling/Dorji ElementsThimphu
Day 2 (Thimphu)
This morning travel north up the Thimphu valley take a slow walk through the forest to either Cheri or Tango Goemba. En route view the majestic Trashichhoe Dzong, the seat of Bhutan's government and royal offices and, time permits, pay a view to Pangri Zampa – two 16th century building that now house a monastic training school for astrologers.
Other recommended places to visit are Zorig Chusum – the Institute of the 13 Arts & Crafts of Bhutan (sometimes closed for visitors); the National Library, which holds a vast collection of ancient Buddhist manuscripts; the hand-made paper making factory, the Folk Heritage Museum & the weekend market (Fri-Sun) where everyone goes to buy an array of fresh fruits and vegetables and many colourful local items such as yak tail duster, cups of butter tea, turquoise from Tibet, and musical instruments etc.
After take a leisurely stroll along Thimphu's main street, Norzin Lam. Your guide will advise you the best options.
Overnight Pedling/Dorji Elements hotel in Thimphu.
Day 3 (Thimphu, Punakha)
After breakfast we will proceed to Punakha Valley. En-route you will visit Semtokha Dzong built in 1629 the oldest fortress of its kind that guarded the Thimphu valley, which today is a Theological university. Continue ascending to Dochu La (pass) to view 108 Stupas, commissioned by a former Queen as a memorial to those who lost their lives during a low intensity conflict in late 2002 when Bhutan evicted Indian rebels camped in the jungle on the Bhutan – Indian border. On a clear day you will witness a breathtaking view of the eastern Himalaya.
Visit the dramatic Punakha Dzong, which formally served as the seat of government and is still the winter residence of the Dratsheng (Central Monk Body). This is Bhutan's most spectacular Dzong and an excellent example of how a medieval fortress and a centre of both monastic and adminstrative functions, has adapted and evolved for modern day use. This afternoon we especially recommend you travel northwards up the Punakha valley and take a fascinating hike through fields of vegetables and tiny hamlets to Khamsum Yulley Namgyel Chorten. This Chorten holds very special significance being consecrated in 1999 and dedicated to the protection of the former Crown Prince – today's current King, Jigme Khesar Namgyel Wangchuck。
Overnight hotel in Meripuensum Resort Punakha.
Day 4 (Punakha, Gantey)
After breakfast, you will visit Chimi Lhakhang, a monastery built by Lama Drukpa Kuenley (also known as the Divine Madman or Mad Monk) who has a very colourful history, and which is an, easy 20 minute walk across paddy fields. It is believed that childless women who visit the temple will conceive after receiving a "wang" (blessing) from the resident monk.
Passing Wangdue (left), one of the major towns and district capital of Western Bhutan. Located south of Punakha, Wangdue is the last town before central Bhutan. The district is famous for its fine bamboo work and its slate and stone carving.
Upon arrival at Phobjikha Valley- you will visit the well known winter home of the Black necked crane. Every Winter from early November till end March, there will be around six hundred black-necked cranes visiting Phobjikha Valley. The birds they will fly in from Tibet. Overlooking the Phobjikha valley is the Gangtey Goempa. This is an old monastery that dates back to 17th century.
Overnight hotel in Gakling Guest House/Farmhouse Stay
Day 5 (Gantey, Paro)
After breakfast we will leave Phobjikha and proceed to Paro Valley, once again we will pass Dochu La, and arriving in Paro town in time for lunch. This afternoon enjoy an orientation tour of the major features in Paro town including Paro Dzong with its cantilever bridge. In Paro we it is recommended to take a leisure stroll along the main street which offers good shopping for jewellery and handicrafts. Alternatively your guide will arrange a hike in the valley to suit your fitness & time frame.
Overnight hotel in Mandala Resort Paro.
Day 6 (Tiger's Nest)
Taktsang Monastery (aka as Tigers Nest) is one of the most scared and revered monasteries in the Kingdom and all Bhutanese Buddhists desire to make a pilgrimage visit to Taktsang at least once in their lives. Each step taken towards the monastery gains merit points towards their future. This morning you too will have the opportunity and good fortune to take a pilgrimage hike to the Taktsang Monastery (Tigers Nest). Choose between a 2 hour round trip hike to the monastery viewpoint or a longer 5 hour hike into the Monastery itself. Tigers Nest clings impossibly to a cliff of rock at over 1000 metres above the valley floor and where Guru Rinpoche flew on the back of a tigress to subdue the local demons followed by 3 months meditation in a cave still visible in the monastery. In 1998 the monastery was seriously damaged by fire and has since been painstakingly reconstructed to its original condition and consecrated by the 4th King in 2005.
After if time permits, we will visit Kyichu Lhakhang – one of Bhutan's oldest and most beautiful temples boasting an orange tree that perpetually bears fruit followed by a visit to the old ruined fortress of the Drugyel Dzong (14km from Paro). This is the historical site of the Fort of Drukpa Victory, from which the Bhutanese used to repel the Tibetan invaders again and again. On a clear day views of the 7314 metre snow domed peak of sacred Mt Chomolhari can be seen.
Overnight hotel in Mandala Resort Paro.
LIKE THIS PACKAGE? MAKE A BOOKING NOW