---
Hike To Tiger's Nest (Full Day)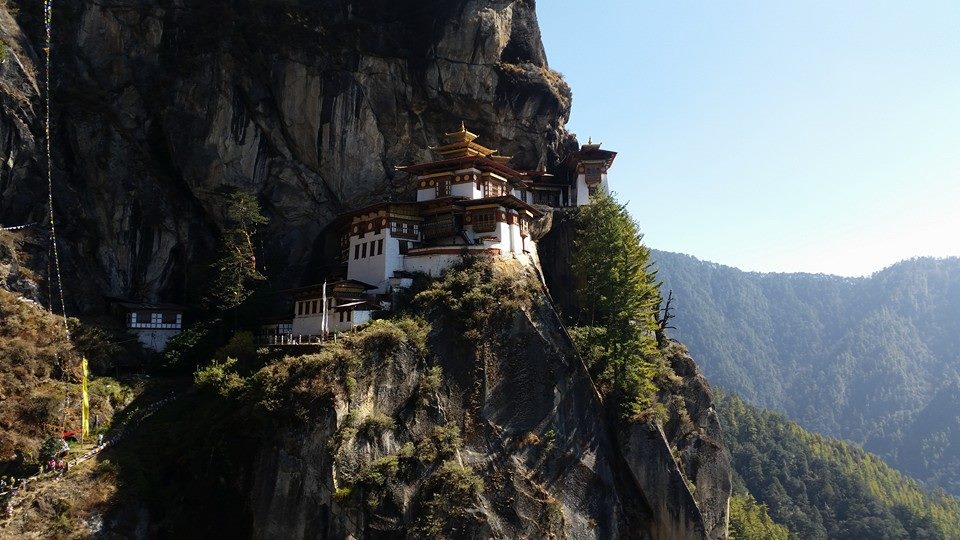 You will take "pilgrimage" hike up to the most famous Tiger Nest. All Bhutanese Buddhists make this their pilgrimage at least once. Each step that they take along the trail counts towards their merit points for their future. The trail takes you through the meadow of pines, rhododendrons and oak trees.
Visitors are allowed to choose between a 2-hour round trip hike to the cafe for a spectacular view of the monastery, or a longer 5-hour and more challenging hike to the monastery itself. Locals believe that the Guru Rimpoche flew here on the back of a tigress and mediated here for 3 months and subdued the local deities before converting them to Buddhism. During the 17th century, Tenzin Rabgye built a temple in its present form, thus fulfilling the wishes of Shardrung Rinpoche, who passed on before building this temple.
After lunch, you will visit the oldest temple called Kichu Lhakhang while on the descent down. The temple is known to be one of Bhutan's oldest and most respected temples, which was built by a Tibetan king.
Highlights:
English Speaking Guide throughout the trip
Visit the Tiger's Nest Monastery
Visit Paro's famous Buddhist Monastery (Kichu Lhakhang)
Visit 16th Century Ruins of Drugyel Dzong/Fortress
Includes:
Private full-day tour with Tiger's Nest as the highlight
Hotel pickup and drop off by private vehicle
English-speaking tour guide
Entrance/monumental fees
Lunch, tea and snacks
Duration: 
Trip Summary
Tour Type: Day Trip
Tour Difficulty: Easy
Description: 1 – 2 hours of activity a day and/or elevation gain, uneven terrain.
Duration: One Full Day
Contact: 
BT: +975 17161938
SG: +65 91781081
info@bhutanbesttravel.com
LIKE THIS PACKAGE? MAKE A BOOKING NOW