---
Nature Trail Hike (Full Day)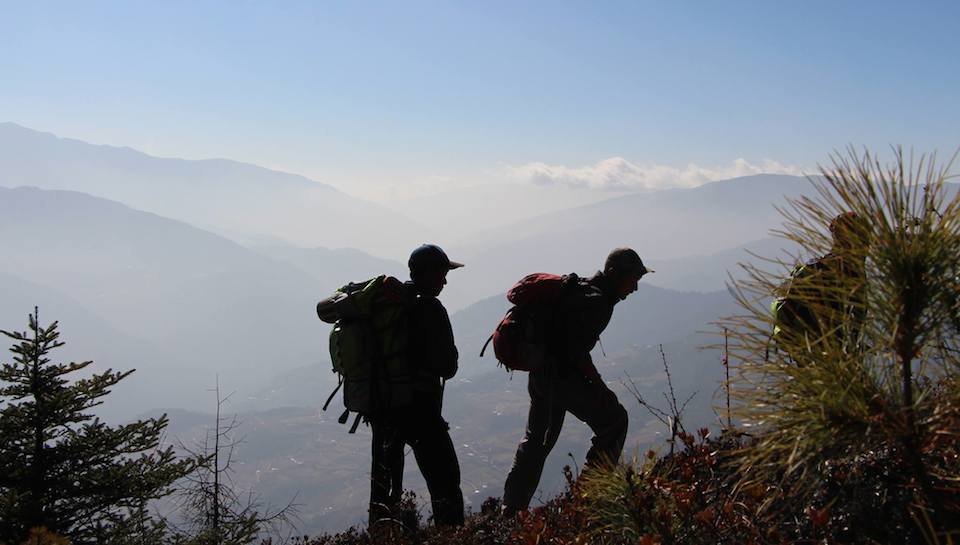 Start off the hike with the various nature trails and enjoy a delicious picnic lunch from the site of the biggest statue of the Buddha Shakyamuni. This is one of the largest Buddha statues in the world, standing at an impressive height of 169 feet (51.5 meters). The statue is a major pilgrimage center and a focal point for Buddhists all over the world to practice, meditate and retreat. Moreover, the construction of statue was intended to bestow blessings, universal peace and happiness onto the world.
Your Bhutanese tour guide will pick you up from your hotel and drive up the mountains towards the gigantic Buddha Dordenma. Overlooking the Thimphu valley, this massive Buddha statue houses over one hundred thousand smaller statues, each of which like the Buddha Dordenam itself, is made of bronze and gold. There are numerous nature trails of various lengths and durations around the statue. Your tour guide will ensure that you enjoy the walk through beautiful meadows of pine trees and rhododendron flowers with even more beautiful birds singing overhead. There are campsites with toilet facilities, various picnic spots, canopies and benches placed at regular points throughout the trails. Have your lunch at any one of these spots while you enjoy the natural beauty and calmness that surrounds you. Feel free to pay a visit to the statue and offer your prayers to the Buddha before you head on back to your hotel.
Highlights:
Private day tour
English speaking guide throughout the trip
Visit the Buddha Dordenma, the biggest sitting Buddha Staue of the World
1.5 hour hike around the statue along the natural trail
Enjoy the beautiful landsacpe and overlooking view of the Thimphu City
Visit the Takin Reserve, the national animal of Bhutan
Includes:
Private full-day tour
Hotel pickup and drop off by private vehicle
English-speaking guide
Entrance/monumental fees
Lunch, tea and snacks
Duration: 
Trip Summary
Tour Type: Day Trip
Tour Difficulty: Easy
Description: 1 – 2 hours of activity a day and/or elevation gain, uneven terrain.
Duration: One Full Day
Contact: 
BT: +975 17161938
SG: +65 91781081
info@bhutanbesttravel.com
LIKE THIS PACKAGE? MAKE A BOOKING NOW