---
Thimphu City Tour (Full Day)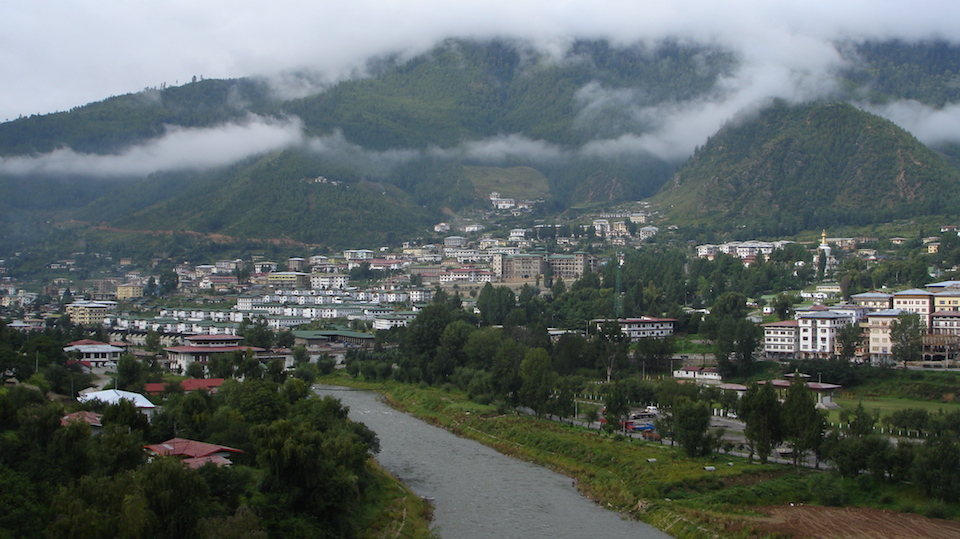 Thimphu is the capital city of Bhutan; one with unique characteristics that you wouldn't find in any other capital in the world. Its combination of ancient and modern architecture greets you instantly upon your arrival, along with hospitable locals who welcome you to what they call "The Land of Happiness". This complete day trip will take you to the local markets, the local arts, and various popular landmarks.
A knowledgeable and fun loving tour guide and a luxurious vehicle will take you for your cultural adventure, which begins with a trip to the Thimphu valley. Your day begins with a visit to the Memorial Chorten, a temple that presents life-sized deities, some of which in erotic poses. After walking the circumference of the Chorten temple 3 times with the Bhutanese, you'll get to make a wish to the wish-granting statue of Buddha. After which, your journey will take you to the national animal of Bhutan, the Takin. This exotic animal has the head of a goat and the body of a cow; something you definitely wouldn't want to miss. Your tour guide will explain to you more about the legend behind this extraordinary creation.
Your complete day trip continues with a visit to the Centenary Farmer's Market, where you'll get to witness locals bargaining and negotiating for fresh and organic products. Be sure to participate in some of these negotiations as well and purchase some of their delicious fruits and organic products for yourself! Lunch will be an assortment of local Bhutanese dishes as you watch the students of the National Institute of Zorig Chosum master Bhutanese traditional arts and crafts. You will then visit the Royal Textile Museum, where you'll get to learn about artistic weaves and beautiful textiles.
A visit to the Tashichho Dzong, or also known as the "Palace of the Glorious Religion", will provide you with valuable insight into how in the ancient days massive fortresses were built traditionally without using any nails, steel, or even architectural blue prints! The complete day trip is concluded day with a visit to a local pub with your guide to relax and unwind.
Highlights:
Private Guided Tour with English Speaking Guide throughout the trip
Visit the Centenary Farmer's Market
Visit National Institute of Zorig Chosum (Arts and Crafts)
Visit Simply Bhutan Museum and Royal Textile (Optional)
Visit Tashi Chodzong
Includes:
Private full-day tour
Hotel pickup and drop off by private vehicle
English-speaking guide
Entrance/monumental fees
Lunch, tea and snacks
Duration: 
Trip Summary
Tour Type: Day Trip
Tour Difficulty: Easy
Description: 1 – 2 hours of activity a day and/or elevation gain, uneven terrain.
Duration: One Full Day
Contact: 
BT: +975 17161938
SG: +65 91781081
info@bhutanbesttravel.com
LIKE THIS PACKAGE? MAKE A BOOKING NOW