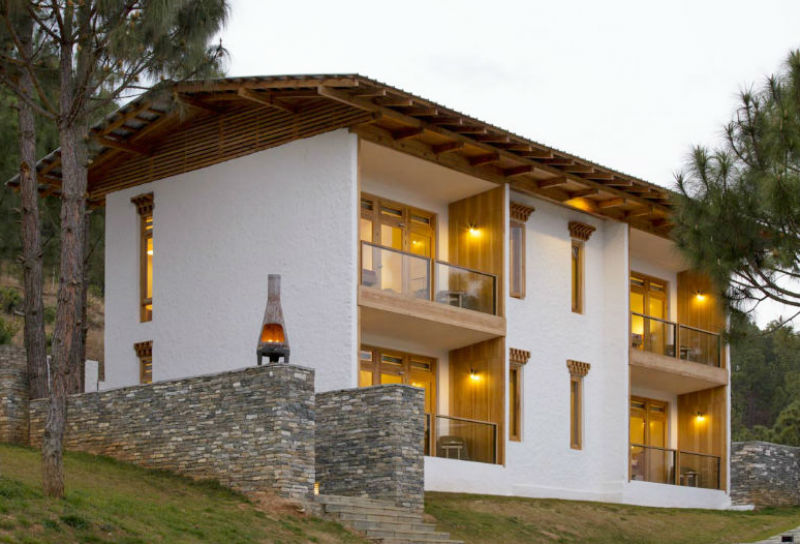 Nestled in the heart of Punakha Valley, the resort celebrates the pristine beauty of nature at its finest. Walking and hiking trails surround the area, as well as lush pine trees and verdant fields. Nearby is the Sangchhen Dorji Lhuendrup Lhakhang, a majestic nunnery that houses a 14-foot bronze statue of Chenrigzig (Avalokiteshvara), a bodhisattva who embodies the compassion of all Buddhas.
Rating: 4 stars
No of rooms: 24 Deluxe Suite
WiFi: Free (public areas)
Spa Facilities: Massage, sauna, steam bath and yoga room
READY TO BOOK A TRIP TO BHUTAN?