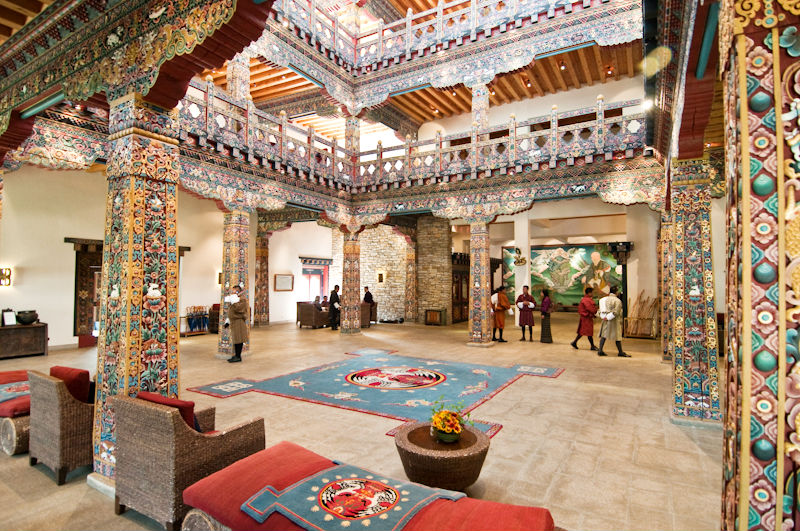 Set on 10 acres, Zhiwa Ling features a Spa offering a fitness centre, sauna, steam room and traditional Bhutanese outdoor hot-stone bath. Other features include a bar, business centre, Tea House, conference rooms, a Meditation House and two restaurants specialising in contemporary international cuisine and classic Bhutanese dishes.
Rating: 5 stars
No of rooms: 42 junior suite, 2 one bedroom & 1 royal raven suite
WiFi: Free
Spa Facilities: Gym, hot stone bath, massage, sauna, steam bath and yoga room
READY TO BOOK A TRIP TO BHUTAN?